Published: July 7. 2020 | Updated: May 4. 2022
Discovery Channel Star and Predator Psychologist Dr. Michelle Ward Joins the Innocent Lives Foundation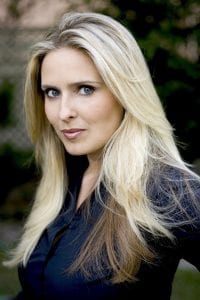 She's been called the "real-life Clarice Starling" from Silence of the Lambs, and has starred in several crime documentaries, including Investigation Discovery's "Mind of a Murderer" and "Stalked: Someone's Watching." Now, Dr. Michelle Ward, a leading US criminal psychologist who's spent the last 10 years studying psychopaths and other violent criminals, is joining the board of the anti-predator nonprofit, Innocent Lives Foundation (ILF).
"Dr. Ward brings a new level of expertise to our organization, and her unique insights into predatory behavior will be very helpful to our team of online investigators," said Chris Hadnagy, founder of ILF. "Online predator activity is steadily increasing across social media, gaming and messaging platforms, and many of these predators are extremely adept at grooming children. With the help of Dr. Ward and our other great board members and volunteers, we are hoping to turn the tide against these criminals by making it harder for them to remain anonymous online. We've already identified 115 child predators this year, and we have many more cases under active investigation."
Dr. Ward holds a Ph.D. in Psychology from the University of Southern California (USC) with a dual emphasis in clinical neuroscience and behavioral genetics. She has devoted her research and professional consulting to the study of predatory criminals and psychopathic behavior. Early in her career, Dr. Ward was involved in one of the first studies to use Magnetic Resonance Imaging (MRI) on murderers and non-murderers to identify structural differences in the brains of these groups of people. She also assisted her colleagues at USC in launching The Southern California Twin Project, which set out to identify biological characteristics and environmental underpinnings of psychopathic behavior in people before adulthood. Dr. Ward has published numerous articles related to psychology and complex human behavior and has used her extensive background in psychology, genetics, and biology to become one of the first scientists to identify potential future predatory behaviors in a population of children. Today, she is widely sought after to assist in the criminal trials of some of the nation's most notorious offenders.
Dr. Ward joins the ILF's Board of Directors who also include: Neil Fallon, the lead singer of Clutch, AJ Cook, actress and star of CBS's Criminal Minds, and Robin Dreeke, former head of the FBI's Counterintelligence Behavioral Analysis Program.
Update Notes
May 4, 2022: As of April 25, 2022, Dr. Michelle Ward changed roles from Board Member to Ambassador.