The following story describes the sexual abuse the Innocent Lives Foundation works to prevent.
This content is disturbing. We have included only the information required for context but encourage all to emotionally
prepare themselves before reading.
There are two key takeaways from this story:
2.
None of this took place on the "Dark Web"; the entire case from beginning to end took place on the "Open Web." Yes— the same internet we use every day for work, and the same internet our children play on.
While searching for case leads, a member of the ILF Predator Identification Team (PIT) found an online forum with a thread dedicated to the sexual abuse of very young children. There was a shocking number of posts and requests of people looking for Child Sexual Abuse Material
(CSAM).
Yet, there was one forum user who demanded our immediate attention: a new father from the United States, looking to meet people in his local area to exchange and produce new CSAM using his baby.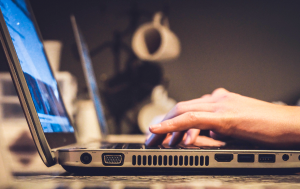 To start the unmasking process, PIT members analyzed his forum posts. They looked for hints that could
be examined through Open-Source Intelligence (OSINT) and then scoured common sites and apps such as Instagram, Twitter, Imgur, Reddit, and Facebook. Soon, the PIT had the name of an individual, but was this the correct identity of the forum user?
As the PIT dug deeper, the lives of the forum user and the individual merged. Research revealed a man in his 40s living a double life, appearing kind and decent to his friends and family while hiding behind a mask on the internet.
Knowing an innocent child was actively at risk, the PIT continued searching public records, business records, and additional social media accounts, creating a timeline to confirm details such as his name, physical address, photos, aliases, emails, place of employment, birthday, phone numbers, and confirmation of a baby in his house. With his identity confirmed, law enforcement has accepted the case from the Innocent Lives Foundation.
Although this case is ongoing, we expect Baby Doe to have a real chance at an innocent life. The unfortunate reality is that millions of people victimize innocent children like Baby Doe. Our team works to find these predators and help bring them to justice. Now, this child has a fighting chance of living a beautiful, free, and innocent life.
The Innocent Lives Foundation works to identify anonymous child predators and help bring them to justice. You can help.
Donate
Get Involved