We would like to thank the entire crew at Compass IT Compliance and the attendees of the CyberSecurity Symposium for their generous donation to the Innocent Lives Foundation. We truly appreciate your generosity!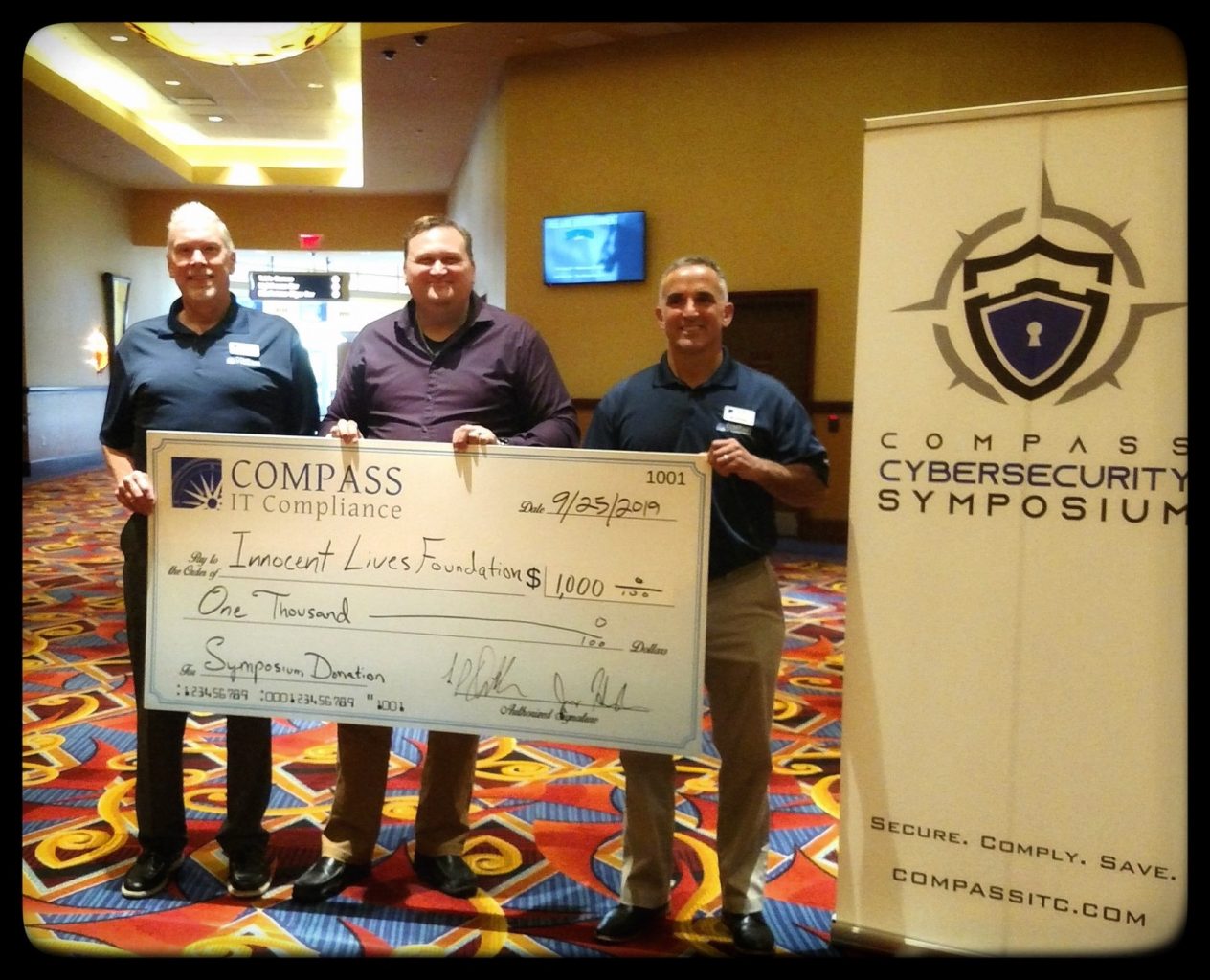 In September, Compass IT Compliance, LLC hosted the 3rd Annual Compass Cybersecurity Symposium in Lincoln, Rhode Island. Their goal was to bring together IT security and compliance professionals to hear presentations from industry thought leaders on the latest threats and trends, network with peers in the cybersecurity realm, and receive actionable tips and tactics that they could implement in their organization to mitigate their risk of a data breach or attack. This year's event saw over 200 people from more than 115 organizations, ranging from state and local law enforcement to universities and charity organizations.

The even kicked off with a powerful and thought-invoking presentation from ILF's Christopher Hadnagy on the science behind social engineering.

If you would like to see all the talks presented at the Symposium, click here.